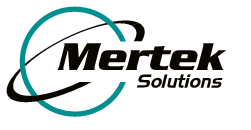 Suppliers
Mertek is a partner of the international manufacturing industry, supplying manufacturing equipment and services to leading companies. As a globally oriented company, Mertek ranks among the companies who stand by their social responsibility to their customers, business partners, employees and environmental protection.
Mertek Solutions Inc provides Machine Design for Manufacturing Automation and Manufacturing Equipment Design of all sorts. From medical equipment design to packaging equipment design and manufacture, Mertek serves as a manufacturing solution consultant to Fortune 500 corporations and start-ups alike.
Mertek manufacturing equipment is a core strength with testing equipment design or material handling equipment design routine. With many decades of manufacturing engineering and industrial equipment design, our staff delivers a broad knowledge to any project. For any project requiring manufacturing consulting or industrial equipment design and manufacturing, Mertek provides a complete solution from concept, through manufacturing engineering, custom manufacturing equipment design, build and installation.
North Carolina:
Inquiries
For any inquiries, questions or commendations, please call: 919-774-7827 or fill out the following form:
Florida:
Contact Information:
North Carolina:
3913 Hawkins Ave
Sanford, NC 27330
​
Florida:
4706 Chiquita Blvd
Cape Coral, FL 33914
Tel: 919-774-7827
Fax: 919-774-7966
Employment
To apply for a job with Mertek Solutions, Inc., please send a cover letter and resume to: jobs@merteknc.com