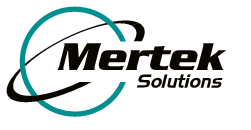 SUPPLIERS INFORMATION
Mertek is a partner of the international manufacturing industry, supplying manufacturing equipment and services to leading companies. As a globally oriented company, Mertek ranks among the companies who stand by their social responsibility to their customers, business partners, employees and environmental protection.

Mertek considers social competence and responsibility to be important criteria for long-term business partnerships. For this reason, Mertek encourages its suppliers to study its Code of Business Conduct and to consider a similar Code for their companies.
Mertek knows that working with a wide range of diverse suppliers gives us a competitive edge in delivering high quality, innovative products and services. Mertek's purchasing strategy is based on intensive cooperation with our preferred suppliers.
That is why we expect that...
Each supplier is interested in a long-term strategic partnership with Mertek

Each supplier develops according to Mertek's needs

Each supplier provides Mertek with innovation