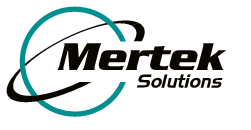 CONTROL PANEL SHOP
Mertek operates a complete panel shop. We can design and fabricate electrical, pneumatic, and hydraulic panels. The shop is UL 508 certified.
Integration
Experience and training are the key to utilizing the latest technology and tools to provide a stable and cost effective solution to all of your unique control system needs. Thousands of completed projects have provided the experience and continuous training in the latest technology and tools makes Mertek the perfect choice as a partner for your projects.
Design
With years of cumulative engineering experience, our system engineers can handle your specific design requirements from the smallest Control Panels to complete Turnkey Control Systems as well as integration with your current systems.
Control Panel Fabrication
A proven track record and manufacturing and testing space makes Mertek a good choice when it comes to your Control Panel needs. From point-to-point through complete system electrical testing and simulation capabilities, you can be assured of high quality and performance per your specifications.
CAD
Our experienced CAD designers can prepare a wide range of documents in a variety of formats including schematic, logic and wiring diagrams, panel layouts and PI&D's.
Consulting
We can provide consulting services that cover the entire scope of a project from its inception to final acceptance testing. This includes the preparation of documents such as Scope Of Work, Control System Specifications, Functional Description and Factory Acceptance Testing.